Clubstuck will be an interactive story on this thread. To interact, you say a command for our penguin to do. It will sort of be like an adventure game. Command examples include:
>>Walk to the door
>>Examine the door
>>Open the door
But for this first page you'll just be naming the penguin. Also, this doesn't take place in the same universe as the main one, so in order to find out more about this universe, try as many commands as possible!
Clubstuck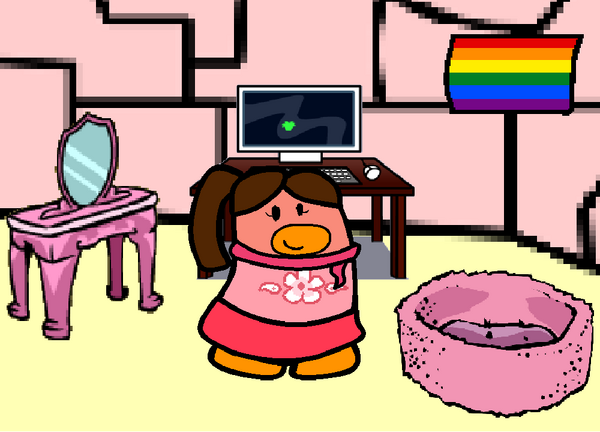 A young penguin stands in her bedroom. It just so happens that today, the 4th of December, 2015, is this young penguin's birthday. Though it was fifteen years ago she was given life, it is only today she will be given a name! What will this young penguin's name be?