This page is incomplete, feel free to add definitions of your own.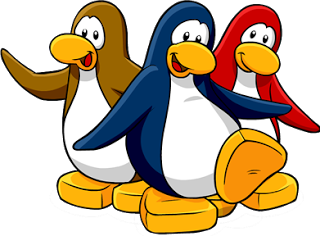 Penguins living on the island of Club Penguin speak mostly proper English, but have some words and word meanings of their own.
Dictionary
Edit
Dammit- That sucks!
Duh duh- father (also da-da)
Hummus- tank
Hwi- how baby penguins first learn how to say "Hello" (other variations include "Hewwo" and "Wewo")
Kawai-desu- IT'S SO FLUFFY I'M GONNA DIE!!
Kitty- cat or neko
Pengy- slang for "Penguin"
Pookie- baby (other variations include "Mwa Mwa Penguin", "bai bai", or "bay bee")
Prep- Mean teenager
Preppy- Acting like a Prep
Puff- Puffle
Rare- old
rSnail- god (Example: "HOLY RSNAIL!")
WEESH- (can have any number of E's) a greeting, goodbye, or random outburst
Wove- Love
Community content is available under
CC-BY-SA
unless otherwise noted.