Welcome to Super Hell!

This wiki is dead af, why are you still here?
Warning
This wiki contains language, inappropriate humor, randomness so randomly random that it's scary, and we do not recommend this wiki for children/pookies. But y'know I'm not your mother, soo.
Welcome to Pixie's Secret Agency!
Welcome to the Pixie's Secret Agency (PSA) Wiki, founded by PixieLil on June 29, 2013, with 470 articles, This is a secret wiki, so please do not tell anyone about it without Pixie's permission. or do, I can't say I really care anymore honestly lmao

This is a fanon wiki, which means we are not associated with Club Penguin or Disney. This is simply user's ideas and creations.

This wiki has been dead for years why are you here?

ALL PHOTOS ON THIS WIKI THAT HAVE TO DO WITH CLUB PENGUIN ARE COPYRIGHTED. WE DO NOT OWN THEM BUT SECTION 107 OF THE U.S. COPYRIGHT LAW STATES THAT WE ARE USING THEM LEGALLY.
Featured Page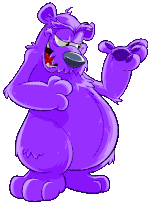 Sherbert D. Bear is the greatest character I've ever made and therefore I'm putting her here and you cannae stop me.
Did you know...
Did you know that...
This wiki continues to be dead.
Using said dead wiki as a file transfer site is a very weird thing to do?
As is killing everyone's characters off in an attempt to create an ending for the wiki storyline?
Besides this Template, this Mainpage went an entire year without being updated? Impressive.
We have at least 13 inactive Admins?
No one reads this and i could literally just put whatever i want here?
Arjen Lucassen is an underappreciated genius and that is literally a crime.
To be fair, you have to have a very high IQ to understand Rick and Morty. The humour is extremely subtle, and without a solid grasp of theoretical physics most of the jokes will go over a typical viewer's head. There's also Rick's nihilistic outlook, which is deftly woven into his characterisation- his personal philosophy draws heavily from Narodnaya Volya literature, for instance. The fans understand this stuff; they have the intellectual capacity to truly appreciate the depths of these jokes, to realise that they're not just funny- they say something deep about LIFE. As a consequence people who dislike Rick & Morty truly ARE idiots- of course they wouldn't appreciate, for instance, the humour in Rick's existential catchphrase "Wubba Lubba Dub Dub," which itself is a cryptic reference to Turgenev's Russian epic Fathers and Sons. I'm smirking right now just imagining one of those addlepated simpletons scratching their heads in confusion as Dan Harmon's genius wit unfolds itself on their television screens. What fools.. how I pity them.
Miley Cyrus actually slaps and we just weren't ready for her yet in 2015
Current Events
Current:

Sherbert's Birth (Permanently ongoing)

The 8th anniversary of this hellsite (June something or another idk man i cant be bothered to go look at the homepage) why the frack are we still here??


2021 (January 1st)


Have an event planned? Host it elsewhere.

_________

Upcoming:

The end of the world probably.

Tuesday (Tuesday)
Featured Image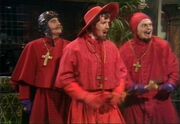 To Do List
Things that should really be done
Now Playing
Mothman - Studio Bunny

Want to suggest a song to play here, or vote on current suggestions? Don't!